HR Specialist - Training+Internship
Description:
FreeDOM Development is pleased to announce the HR Specialist Training+Internship program. Within the framework of this program, the interns will have the opportunity to pass the five months free training+internship program developed by the company, as a result of which they will gain the hard and soft skills required for the IT HR Specialist.
The program will start with minimal knowledge training for 3 months, after which we will start 2 months paid internship program during which the participant will be included in performing various administrative tasks and supporting the HR department's daily activities.
Intern(s) that complete the training+internship program successfully will be offered a job and join our team and monitor all Human Resources functions. 
Required Skills and Qualifications to be accepted to training+internship:
Fluent English speaking and writing
Excellent verbal and written communication skills
A ProActive approach to work
Attention to details
Organizational skills
Basic knowledge of labor legislation of RA
Experience with Google Apps (Docs, Sheets, Slides, Forms, etc. ) 
Experience as a Staff Assistant or similar junior HR role is a plus
BSc in Human Resources Management or similar field
Training responsibilities and duties:
Be involved in full-time training with theoretical and practical lessons
Be involved in researching and learning the latest skills and technologies required for the position
Internship responsibilities and duties:
Coordinating job posts, reviewing resumes, and performing reference checks
Scheduling and confirming interviews with candidates
Updating the internal databases with new employee information, including contact details and employment forms
Posting, updating, and removing job ads from job boards, careers pages, and social networks
Preparing HR-related reports as needed
Addressing employee queries about benefits (like number of remaining vacation days)
Participating in organizing company events and careers days
Explaining human resources policies, procedures, laws, and standards to new and existing employees
Addressing any employment relations issues, such as work complaints and harassment allegations
Administering on-the-job training programs
Developing and administering employees happiness programs
Developing and administering team building programs
Training+Internship program details: 
The training/internship program, as well as the further work, will be fully remote.
We request a minimum commitment of 30-40 weekly hours availability for the training+internship program.
Scheduling is flexible and could include a variety of weekdays as well as Saturdays and Sundays.
The duration of the program is ~ 5 months (3 months training + 2 months internship).
During the interview, we will pay attention mainly to your algorithmic thinking and your logic.
Even if you don't have enough skills yet, but have strong logic and determination to acquire a new profession and experience, we are ready to invest our time and efforts to strengthen your skills and to help you to build long-term career growth with us.
Skills

Excellent English
Job specific
LOCATION
Armenia, Yerevan
DESIRED START
Per your notice period
SALLARY
Training-Free, Internship-Paid
Apply for position
The position currently is unavailable. Please follow our news
Benefits of working at FreeDOM Development
Professional Growth

We are working with latest technologies with all modern methodologies using best practice.
Detailed work

You will learn and work in a professional style with clear understanding of each technical detail.
Team Work

You will work in a professional team having powerful support behind yourself which will help you with any question.
Happy working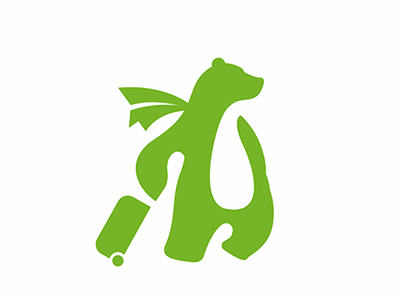 Our goal is to have a happy working environment. Providing insurance, bonuses, wellness programs, corresponding salary.
Apply for Available Positions
Your apply has been successfully sent.
Sorry there was a problem