IT Sales Specialist - Training+Internship
Description:
FreeDOM Development is pleased to announce the IT Sales Specialist - Training+Internship program. Within the framework of this program, the interns will have the opportunity to pass the six months free training+internship program developed by the company to gain the hard and soft skills required for the IT Sales Specialist.
The program will start with minimal knowledge training for 4 months, after which we will start 2 months paid internship program during which interns will use their gained knowledge and skills in practice. Intern(s) who complete the training+internship program successfully will be offered to start a job and use their gained skills to actively seek out and engage customer prospects for the real products.
To be successful, you should be willing to learn as much about the company as possible and spot opportunities that others have overlooked. Outstanding Sales Interns are problem solvers who know the value of building lasting, professional relationships with clients. 
Required Skills and Qualifications to be accepted to training+internship:
Fluent English speaking and writing
Ability to work alone or as part of a team
Strong self-motivation and interpersonal skills
Ability to cope with rejection and remain calm in fast-paced environments
Relevant work experience will be a plus
Familiarity with IT market requirements and trends
Basic IT knowledge of IT product's features
Bachelor's degree in business or a related field
Training responsibilities and duties:
Be involved in full-time training with theoretical and practical lessons

Familiarity with IT market requirements and trends
Basic IT knowledge of IT product's features
Bachelor's degree in business or a related field

Be involved in researching and learning the latest skills and technologies to evolve the products
Internship responsibilities and duties:
Attending and participating in meetings, workshops, events, and exhibitions
Liaising with clients, vendors, and suppliers on behalf of the company
Updating documents and sales records
Reviewing sales performance against sales targets
Identify customer needs and be able to answer customer questions about the product
Making an effective product presentation
Writing product descriptions and promotional posters
Using gained knowledge to promote the product
Develop SMM strategy and perform the social activity
Providing pre-sales and post-sales support
Conducting a preliminary study of the customer's IT infrastructure
Training+Internship program details: 
The training/internship program, as well as the further work, will be fully remote.
We request a minimum commitment of 30-40 weekly hours availability for the training+internship program.
Scheduling is flexible and could include a variety of weekdays as well as Saturdays and Sundays.
The duration of the program is ~ 6 months (4 months training + 2 months internship).
During the interview, we will pay attention mainly to your algorithmic thinking and your logic.
Even if you don't have enough skills yet, but have strong logic and determination to acquire new professions and experience, we are ready to invest our time and efforts to strengthen your skills and to help you to build long-term career growth with us!
Skills

Excellent English
Job specific
LOCATION
Armenia, Yerevan
DESIRED START
Per your notice period
SALLARY
Training-Free, Internship-Paid
Apply for position
The position currently is unavailable. Please follow our news
Benefits of working at FreeDOM Development
Professional Growth

We are working with latest technologies with all modern methodologies using best practice.
Detailed work

You will learn and work in a professional style with clear understanding of each technical detail.
Team Work

You will work in a professional team having powerful support behind yourself which will help you with any question.
Happy working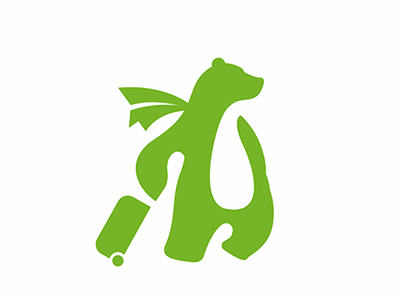 Our goal is to have a happy working environment. Providing insurance, bonuses, wellness programs, corresponding salary.
Apply for Available Positions
Your apply has been successfully sent.
Sorry there was a problem